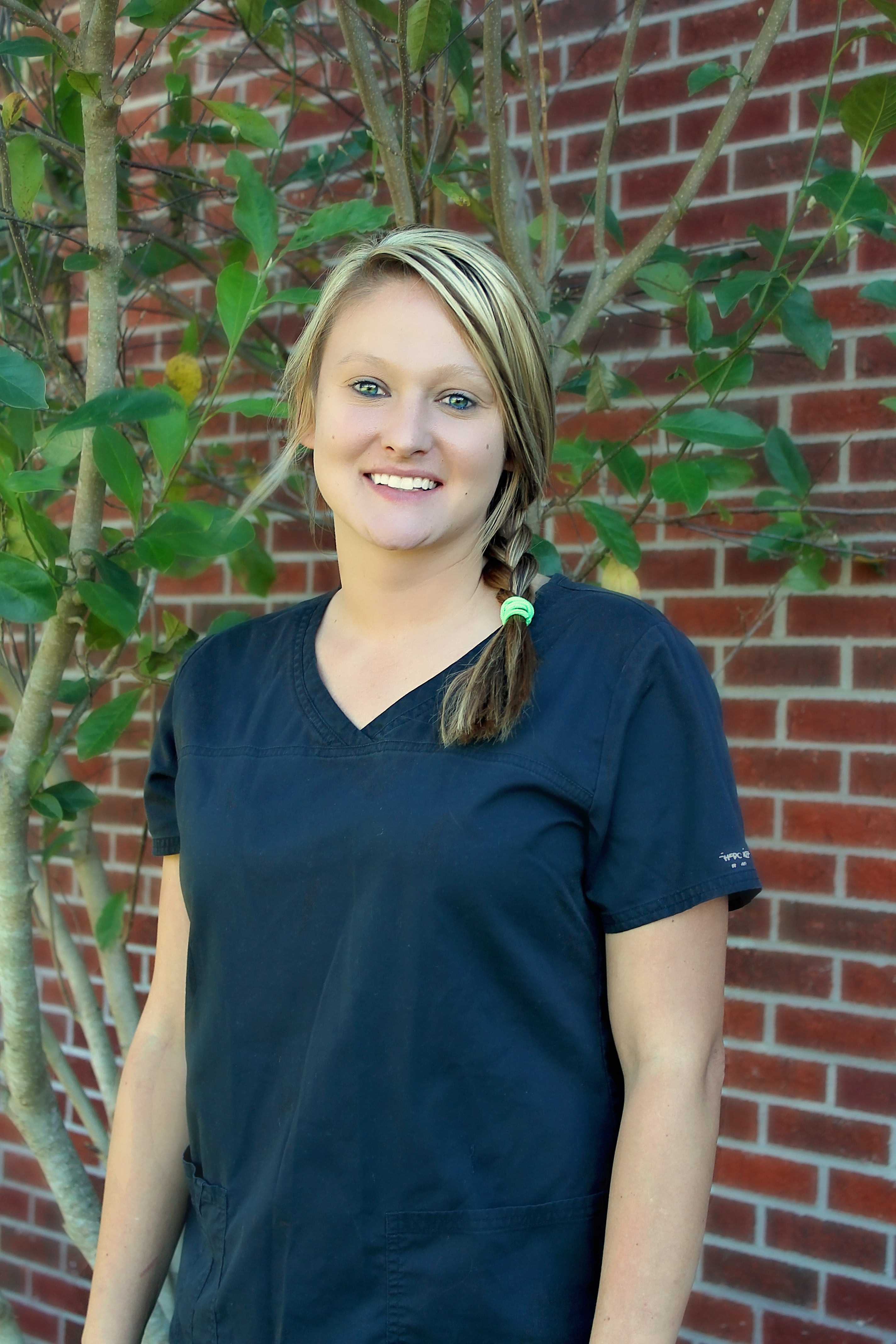 Lindsey  joined the veterinary field in 2008.
She is a RVT graduate of the Vet Tech program at Gaston College.
She joined our Veterinary Team in August 2012 and she lives in Shelby where she is a proud mother of a 2 year old son named, Austin.
In addition to spending quality time with Austin, she also enjoys participating in horse shows with her family.
Lindsey is very happy and excited to be a part of our team and looks forward to helping us provide the utmost care for our patients.